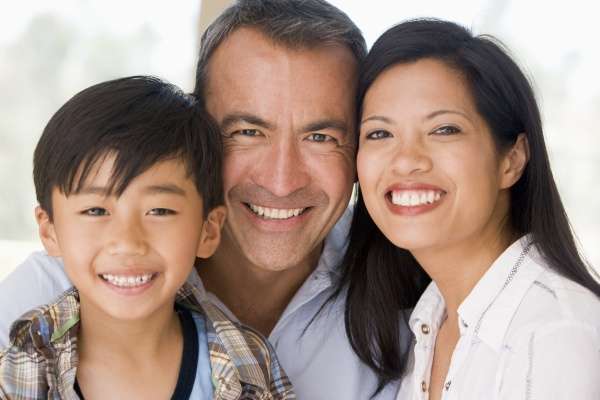 Taking your child to a kid-friendly dentist in McLean can help establish a healthy pattern of care. While children have unique dental needs, a dentist fully versed in the development and care of every stage of tooth development can guide parents and children through difficult times. Some of the most common procedures performed by dentists set the foundation for good oral care from infancy through adulthood.
Standard checkups and what to expect at a kid-friendly dentist in McLean
The development children undergo from birth is extraordinary. The body grows and evolves rapidly, giving a person all that is needed to sustain life as an adult. The teeth are a part of this rapid evolution, and babies go from toothless to grinning within just a couple of years. The development of the teeth, gums and jaw are integral to a child's ability to eat, swallow and speak correctly. The American Dental Association recommends that a dentist check in on this development twice a year to detect and intervene in any problems.
Diagnostic tools detect issues early
There are many methods a kid-friendly dentist in McLean utilizes to help diagnose any anomaly in oral health. X-rays are performed at least once annually, giving dentists a glimpse below the surface of the gums and teeth. These pictures also direct dentists to those areas that may already show signs of decay.
Common procedures performed by the dentist
Regular dental visits may seem routine, especially if there are no issues. The teeth get a thorough scrubbing, and the dentist typically sits down to go over any problems and questions. The dentist will examine the teeth to get a first-hand look at how things are going.
Tooth counting and growth assessment
The dentist wants to ensure teeth are growing properly. Teeth typically come in in a uniform order, and counting them can help the dentist predict what teeth will come in at what age in a child's development. Counting teeth and making a note of which are wiggly and which have yet to appear are things a dentist commonly does at checkups.
Thorough cleanings
Food and drinks are sugary, and this sweet substance allows harmful and destructive bacteria to adhere to the surface of the tooth. If not cleaned properly, the bacteria festers and eventually sinks into the tooth, creating a cavity. Dentists typically do thorough cleanings using special tools that are not harmful to people. The provider may then demonstrate ways to clean the teeth better at home.
Fillings and dental treatments
One of the most common procedures a dentist performs is filling cavities. Holes in baby teeth may not seem like a big deal; however, when bacteria make it down to the gum, gum loss and root damage to the permanent tooth may occur. When a child has a cavity, it must get treated sooner rather than later.
Conclusion
Knowing what a kid-friendly dentist in McLean can provide for a child is important. Preparing before the first appointment may help a child relax.
Request an appointment here: https://www.oaktreefamilydental.com or call Oak Tree Dental at (703) 763-5239 for an appointment in our McLean office.
Check out what others are saying about our services on Yelp: Read our Yelp reviews.
---
Related Posts
September 19, 2019
If you are a parent, it is normal to wonder when your child should receive routine dental care. You likely know that the baby teeth usually begin to erupt at six months, but do children …