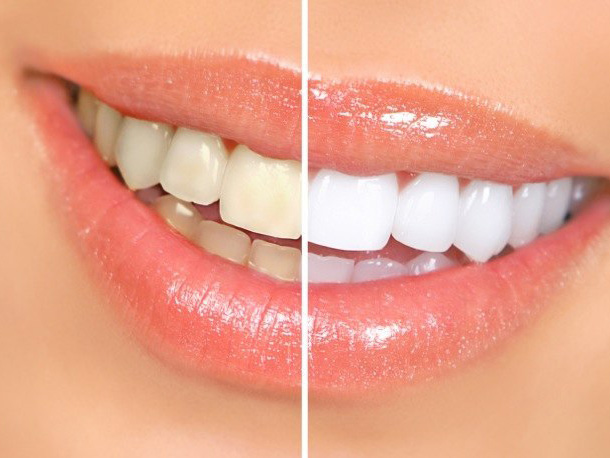 Reviews
---
On this page, you can read some of the reviews our patients have left in the past. We thrive on feedback from our patients, and encourage you to share your experience with us, at any stage in your treatment. If you have the time to leave us a review, please click on the Google+ button to the right. Thank you for taking the time to evaluate us!
Actual Patient Reviews
from around the web & our Social profiles


Oak Tree Dental
I am very happy with the service and treatment received from the staff, hygienists and the doctors. The staff was very accommodating in making the appointments. They made sure that I was comfortable through the process. Dr. also listened patiently and was through in the job. Throughout the procedure, the doctor ensured that I was comfortable . They also genuinely care about the patients. The staff followed up after the procedure to ensure that I was not having any discomfort. Very good overall experience!
Oak Tree Dental
The doctor is very patience, friendly, humble and talented. Excellent work. The staff is wonderful. I am sure i would visit again.
Oak Tree Dental
I'm very happy about my dental treatment. Very friendly staff, it's best place to visit whole family for any dental treatments.
Oak Tree Dental
I have to say Dr Kowshik is very skilled, knowledgeable and always makes me feel comfortable. He always takes his time to explain things to me in detail and to answer my questions. In addition, the office staff are extremely nice and friendly. They do a great job and are very friendly and personable which helps make me feel at ease.
Oak Tree Dental
Dr. Madhu performed my root canal. He did an excellent job and lay down the plan clearly based on my insurance benefits. Very flexible appointments and no hassles with scheduling. I recommend this Oaktree Family dental to anyone at all times.
Oak Tree Dental
Just One Word to describe Oak Tree: Excellent!
A top class experienced people who provided me quality treatment,
Thanks you guys for your expert diagnosis on my critical case.
My Experience: Recently came back after undergoing treatment from top dental hospital in my home Country, unfortunately severe problem occurred with terrible pain due to imperfection in my home country. I rushed to Oak Tree Dental; the problem was immediately analyzed and all imperfections were identified and rectified accurately. Now I understood the difference in quality standards, hygienic methods and the serious care that has been taken to fix the problem. There is no match to my home country where I spend so much money and yet dissatisfied with the quality, Thank God this time I visited the right Dental office that provided me correct diagnosis and with value for money service. Oak Tree Dental is the best that I have ever seen so far.
Oak Tree Dental
One of the excellent dentist. My family always have a fear, particularly with dentist treatment wise. My daughter always cry. But here, we all felt comfortable and extraordinary treatment, I never had anywhere before like extra care, detailing, patient and more. We felt, we are, all in safe hands. I strongly recommend this facility.
Oak Tree Dental
Was suffering from severe toothache. Was new to mclean. I was selective in finding a dentist near me. Came across Dr. Kowshik . I didnot have a insurance . After taking a dental discount plan i visited Dr. Kowshik.
The clinic was well maintained. I was very happy with the quick service. The members are so friendly. The xrays were done quickly . They explained me everything. They are polite and answer to all your questions.
I had cavity and was asked to extract the tooth . That made sense as it was the premolar.. i will definitely suggest people to Dr. Kowshik. The rates are comparatively cheap and out of pocket is less.
Oak Tree Dental
I've been to a few dentists in the last 3 years and this is my favorite dental office. Dr. Vaddi really cares for his patients, very honest, and quite brilliant! I would recommend this place to my friends and family for sure. Dentist really knows what he's doing and staff here is great. You can tell how much they care about their quality service by how clean everything is .I know it can be challenging to get excited about the dentist, but this place actually makes you feel special coming in and end up looking forward to the next appointment.
Oak Tree Dental
I went to Oak tree dentals few days ago as a new patient for x-rays and cleaning. Everyone is so kind and attentive here and makes you feel very comfortable.After filling out my new patient forms, I was promptly escorted to the back for a tour of the office and was seen by a dental hygienist. Everything was clean and the TV was great . The staff are very friendly and professional. The hygienist and dentists are top-notch! Highly recommend this practice! had a great experience and will definitely be back in six months!
Oak Tree Dental
Best Dental Doctor serving Mclean, Tysons Corner, Ashbrun, Arlington Va
Oak Tree Dental
Oak Tree Dental was a great experience. Very friendly and knowledgeable staff and very orderly. I would definitely recommend this dentist and plan on using them as my dentist in VA.