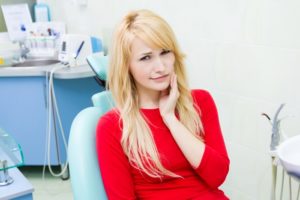 Annually, up to 500,000 people choose to get dental implants. This procedure is one of the most common and effective ways of replacing a lost tooth offered by many dental experts. The main issue is that many patients are still oblivious of specific facts about dental implants and thus hold back on treatment.
A few facts about dental implants
According to the American Academy of Implant Dentistry, more than 35 million Americans are missing a significant amount of their teeth. About 15 million people have restored their lost teeth with crowns and bridges. Dental implants are becoming popular, as over 3 million candidates have implants at a rate of about 500,000 procedures a year. Dental implant procedures have a success rate of 98.4 percent.
Professionals qualified to place dental implants
General Dentist
Many general dentists are beginning to replace lost teeth with dental implants. General dentists have expertise in preventive dental care and treating minor restorations. Thus, they have little experience with oral surgery and are not the most qualified professional to visit for dental implant placement.
Cosmetic Dentist
Cosmetic dentists are mostly concerned with the look of your dentition and smile. Due to that, they would suggest natural-looking implants over dental restorations such as dentures. Some cosmetic dentists may choose to place the implants themselves, but usually they collaborate with oral surgeons to finish the implants for the best outcome.
Periodontist
Periodontists go for additional training after dental college to learn about treating the gums and jawbone. Periodontists typically have more education and clinical experience than general dentists about this aspect of the mouth. This means that periodontists are better qualified to perform implants than general dentists.
Oral surgeon
Oral surgeons are the most qualified dental professional to visit for dental implants. Note that implant placement is a surgical procedure and they have to be held firmly to the jawbone. This means that visiting a dentist who performs surgery regularly as his or her primary role will ensure that the patient remains under the supervision of a caregiver with the highest level of experience and expertise.
Some patients need to undergo bone grafts before getting an implant, and the oral surgeon performs this procedure.
So, whom should you visit for dental implant surgery?
The decision of whom to go to for dental implant surgery is personal and relies on many factors. Patients who have visited a general or cosmetic dentist enough will be more comfortable going to them for such an invasive surgery. Some may be under the direct supervision of a periodontist for issues with their gum. In those instances, seeing the same dental expert is reasonable.
Patients who are seeking the best expert to visit and do not have preferences should consider speaking with an oral surgeon. An oral surgeon is a doctor with the highest level of expertise and ability to render any required help during and after the implant placement. If the patient needs bone grafting, they can perform that procedure first, then insert the implant when the patient is ready.
References
http://www.aaid.com/about/Press_Room/Dental_Implants_FAQ.html
Request an appointment here: https://www.oaktreefamilydental.com or call Oak Tree Dental at (703) 763-5239 for an appointment in our McLean office.
---
Related Posts
January 2, 2019
Dental implants have become more and more popular over time and with good reason! They are the closest thing to natural teeth that a person can get. It's important to know what dental implants are …
---