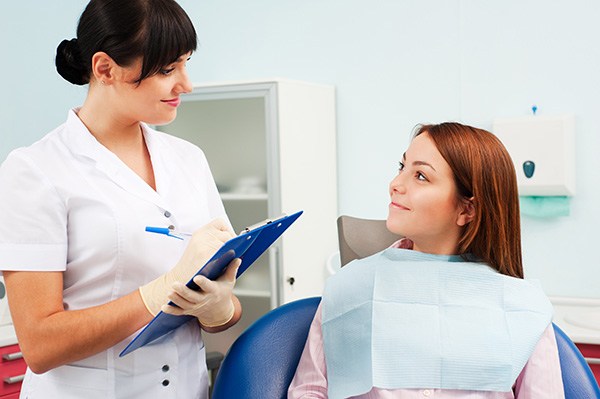 Dental implants have become more and more popular over time and with good reason! They are the closest thing to natural teeth that a person can get. It's important to know what dental implants are in case a person wants to consider having the procedure done. They offer many great benefits to those who are in need of getting a healthy smile back.
Today, we will discuss what dental implants are, how they benefit a person and briefly go over how they work.
What are dental implants?
Dental implants essentially act as an artificial anchor for a certain dental prosthesis such as crowns or bridges. It's easiest to think of dental implants as an unnatural tooth root because they do the very same thing that the roots of the teeth would do. They anchor the tooth in place while providing a natural look.
The implants that dentist's use for the teeth are typically made of titanium which has been said to be safe because the body does not reject it. They are also lightweight and strong at the same time, which is extremely important for dental procedures.
Dental implants are connected through the jaw bone and eventually will bond with the natural bone. Dental implants act as a natural support system for artificial teeth such as crowns. They are said to be the most natural option for restoring teeth that have been damaged.
How they work
Dental implants are placed and secured within the jawbone. They will eventually naturally bond and are not visible to the eye.
An abutment is placed over the top of the implant so that it holds the crown in place securely. It's important that a good fit is made to ensure that discomfort doesn't occur.
Just like with a dental crown procedure, the crown is custom-fit in order to perfectly sit over the damaged tooth. Once the crown is placed securely, it will be held snug by the dental implant.
Benefits
Dental implants provide natural benefits to the teeth because they have a natural look. The implant itself is not visible to the eye. While there is always discomfort after a surgical procedure, the pain does subside and the outcome of dental implants make the short-term pain worth it. Undergoing a dental implant procedure is naturally restorative while also preserving and promoting the growth of more natural bone. Dental implants will also help maintain the jaw bone's shape and density by having secure implants placed that will naturally bond with the rest of the bone.
Knowing what dental implants are can be beneficial to anyone seeking out a restorative method for their damaged teeth. While it is on the pricier side, it is worth every cent because of the natural benefits that it provides to people.
If you still have questions about dental implants then please give our office a call today! We're happy to assist with anything that we can.
Are you considering dental implants in the McLean area? Get more information at https://www.oaktreefamilydental.com.
Check out what others are saying about our dental services on Yelp: Dental Implants.
---
Related Posts
December 14, 2018
Many who need dental implant and crown procedures put off the treatment of out fear that the procedure will be painful.Understanding what pain comes with the procedure can calm anxiety and allow those who are …